Reasons to Switch to skyePBX
Reasons to Switch to skyePBX
WHITE RIVER SERVICES | SKYEPBX | NOVEMBER 19, 2018
A lot of us go through life suffering bad phone service without even knowing there was a better option. With cell phones, we all know we can switch providers, and we see the competing Verizon and ATT TV commercial fighting over who has the best service. But when it comes to your office or school communications systems, you can do so much better. White River Services works with skyePBX to offer you Voice IP Phone services that will bring you up to speed with the latest phone technology.

WHAT IS SKYEPBX?
At skyePBX, we offer phone systems with unlimited, scalable options, and proven success. It's really not JUST a phone system. We want to help you to be able to do so much more for your business, your school, or whatever it is you do. We do everything from phones, IP clocks/speakers, to Voice IP Services. We'll tell you what all that means in the next section.

PHONES
Obviously, the most important part about phone service is the ability to receive the call and hear the person on the other line. We've got you covered… but wait, there's more! Our phone features include mass SMS, voicemail to email, conference centers, bells and intercoms, call detail records, call blocking, ring groups, call recording, e-911, auto attendants, music on hold, mobile apps, mass calling and e-fax. That's a lot! Like we said, your phone can be so much more with the latest technology here at skyePBX.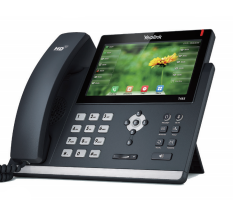 IP CLOCKS/SPEAKERS
We offer speaker systems that include clocks that can be used in schools and hospitals to page people or make a building alert without ever having to worry about whether the line went down. Many times, building speaker and paging systems are used for proper safety communication during emergencies and other important protocols. You need your system to be reliable and ready to go, no matter the conditions.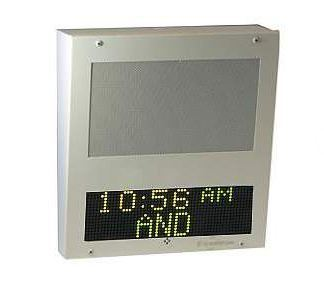 VOICE IP SERVICES
This stands for voice over internet protocol, which basically means that your phone service is coming through an internet connection instead of a traditional phone line. In itself, this technology offers you so much flexibility for how you would like to run your business. Because you don't have to worry about calls dropping, you can rely on your phones to be stable and dependable. You also get the capability of forwarding your calls to any other phone devices, receive voicemails on your mobile device, or even do video calling instead of just voice.

WHY YOU SHOULD SWITCH
If we haven't convinced you already, there are some things you need to know about skyePBX and how much easier we can make life for you.

WE'RE COST EFFECTIVE
Because moving your phone system to the cloud immediate provides you with so much more capability to do MORE with your business, it saves you time and money already. In addition to all of that though, unlike other phone service companies, we do not charge for all the additional features. We use a one size fits all approach that allows schools, churches, nonprofits, and businesses to be able to all receive the same great service. Having your phone service go through the internet also makes it so that there is no limit to simultaneous calls. That means unlimited calling all for the same price!

MORE PROFESSIONAL
Expanding your phone capability with all the additional features we offer helps make your school or business look more professional. You will be able to handle more calls, be available from wherever you are, and take more efficient messages. Our world is no longer the kind where you just sit at your desk answering phone calls all day. We are busy people! Let your phone system help you be more productive, even if you're outside enjoying some sun.

EASY TO USE
Sometimes people are overwhelmed by all the technology and different ways to use it, but we make it easy for you. We have simple methods to set up your service, pain-free, and plenty of training and assistance available if you have any questions. Our goal is to use technology to make your life easier, not harder-- so take advantage!

If you have questions about skyePBX, please give us a call at 855.759.3729 or message us on the Contact Us page online.
---